The twin paradox is a great way to show what special relativity models and it's something that most people who want to understand it get stuck on. First it's important to understand basic Galilean relativity, all motion is relative. That just means that there's no distinction between object A moving away from object B and object B moving away from object A. Adding more objects for comparison makes no difference because an object at rest relative to one would in motion relative to the other.

Special relativity is based on the speed of light being the same for all inertial (non accelerating) observers. Velocity is a measurement of distance over time so if observers that are in motion relative to each other measure light to be moving at the same velocity then they must measure different lengths for either space, time or both. SR is the description of how space contracts and time dilates (always by the same amount) to keep the speed of light constant in all inertial frames of reference.

Because there's only two dimensions involved (the spatial direction of motion and time), what's going on can be easily represented using diagrams. This represents two objects that are at rest relative to each other. The vertical axis is space and the horizontal axis is time. They aren't moving through space at all in relation to each other so the lines are parallel and they're moving through time at the same rate. Light moves along the vertical axis, at full speed through space and not all through time.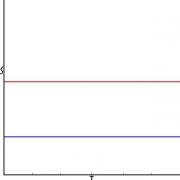 Now the red object accelerates to 0.6c (0.6 of the speed of light) at the point of the curve but we stay in the original frame of reference. Once it's moving in a straight line again it's no longer accelerating so I'm using instant acceleration. Now because Red moving at an angle (moving through space at 0.6c relative to Blue's frame) Red is moving through time at 80% the rate of Blue, both 'worldlines' are the same length. It's also shorter in length in its direction of motion in Blue's frame.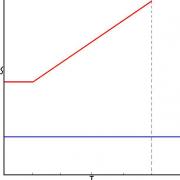 Now we switch to the frame of reference that Red accelerates into. In this frame it's Blue who's length contracted and moving through time at 80% the rate of Red after Red has accelerated. Light still moves along the vertical axis, moving at the full speed of light through space and not all through time. Both frames are equally valid and there's no contradiction, it's just that every frame of reference measures time and space differently to keep the speed of light constant across all frames.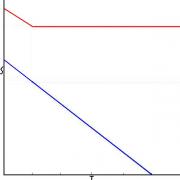 Now we switch back to the original frame and see what happens when Red accelerates back into Blue's inertial reference frame (when the two lines are running parallel again). They're now separated in space because Red accelerated away but they're in the same reference frame as each other again and Red has traveled through less time than Blue. Red's motion through space in relation to this frame of reference has shortened it's motion through time because it's moved along a curved wordline.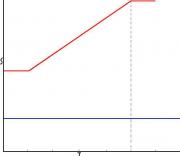 Finally Red accelerates towards Blue and then decelerates (just means accelerates in the opposite direction) so the the twins are reunited and they find that Red is younger than Blue. They were both moving through spacetime at the speed of light (that's why their wordlines are the same length) but because Red's worldline wasn't a straight line because of the accelerations, Red took a more indirect route and therefore experienced less 'proper time' (the time that passes for an observer).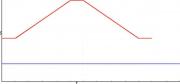 So although the twin that accelerates is the one that experiences less proper time, acceleration is not the direct cause of the difference in age when they reunite. The time intervals at the bottom of the graphs are arbitrary, the difference in their age is directly proportional to the length of the time intervals but the amount of acceleration doesn't change, it depends on how far the path of the accelerator's worldline deviated from the straight inertial worldline of the twin that doesn't accelerate.

This also means that mass is affected by relative velocity because it takes a greater amount of acceleration for a moving object to increase its velocity by the same amount the faster it's already moving in that frame of reference, so mass increases as relative velocity increases because it takes more energy to produce the same amount of acceleration. It would take an infinite amount of energy and acceleration for an object to reach a velocity of the speed of light relative to another object.
Edited by A-wal, 02 May 2018 - 03:53 PM.