Napoleon Chagnon studied the Yanomamo people of the Amazonian rainforest for thirty years or so. That's a lifetime commitment. Although not many people are familiar with his work, his research is, IMO, the crème de la crème of anthropological field work. I feel as though his contribution to society merit's a statue in the park or something. Statues in the park are more likely to be of Napoleon Boneparte, a vicious, sycophantic warlord. We could've done without Boneparte, but for some reason he is glorified and Chagnon is not. While I do not work with marble or bronze, I'd like to commemorate Chagnon here on Hypography in whatever small way I can.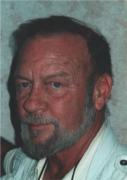 ...and there he is.
Another equally eligible candidate for our statuary prize should be Jane Goodall. Much more well-known.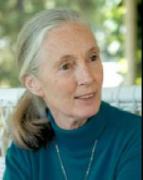 Plenty of pictures of Jane, but I really wanted one of just her for this, without chimpanzees.
It's hard to compare the respective contributions of these two scientists - both are invaluable but very different - and this is not my point at all. I'd like to commemorate the
kind
of scientist that spends decades crouching in a jungle, as opposed to the pen-and-paper theoretician types, who's slings and arrows come from the urban jungles of modern academia. This is a special kind of scientist. I've listed two, but I'm sure there are many more, and it shouldn't be limited to anthropology.
I feel funny doing this - that a photograph and couple of paragraphs of my broken and uneducated pros is enough to represent these people or their contributions. But I don't know what else to do - what else to say. I'm only hoping that forum members will be interested enough in this thread to pool their talents and knowledge into an open-ended compilation documenting their lives/deeds - that we may be able, in our own way, to chisel some kind of e-monument here on Hypography.