1
1
votes
Five Tips To Help Save Money As A Student
save mone tips student
It makes sense to live life frugally at all stages in life; however, it is absolutely important to know how to save money as a student because college education has become quite expensive in the last few decades. If students are not careful enough in managing their expenses, they will end up accumulating a lot of debt during college and after it. When students are financially aware, they are able to make smart spending choices without making huge compromises or sacrifices regarding their lifestyles.
Here are top 5 money saving tips that would help you get more mileage out of your buck:
Buy 2
nd
Hand Textbooks
Textbooks are expensive. A single paperback edition nearly cost $100. Therefore, it makes absolute sense to buy your second-hand textbooks from your seniors or the plenty of online bookstores out there. Likewise, reference material and writing samples can be acquired from online digital library services and sources like
PapersOwl
and many others. You can raise hard cash for your next year's course purchase by selling your old textbooks. Also, buy only that stationery that you absolutely need. For instance, if you take notes on your laptop, then it doesn't make sense to buy more than one notebooks or colored pens and markers. This tip will help you save a lot of money per year.
Cook More Often
Food is a major expense in your budget, but if you plan your meals in a sensible manner, you won't have to starve yourself. It is always cost-effective to cook food rather than opt for takeaway and delivery. Planning your meals ahead would help you save both time and money. Don't go grocery shopping on an empty stomach and stick to your shopping list and budget. Utilize coupons and discount offers. Cook in batches over the weekend and freeze food. Use leftovers in next meals. Items like eggs, ramen noodles, powdered milk, cereals, bread, bacon, soup cans, etc., are not only cheaper and nutritious but can help you save time in cooking.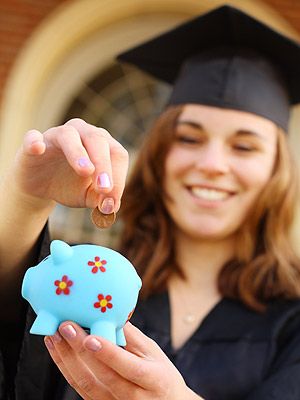 Trim Your Subscriptions
Subscription based services may seem affordable, but multiple services' costs quickly add up. If you are fond of going out to movies and concerts, this will be very expensive. Luckily, some cheaper services can help you keep yourself entertained for less. You can subscribe to services like Spotify and Netflix instead of going out. If you want to save money on the website that hosts your bio or portfolio, you should always find services that offer free hosting to students or those that
teach students how to code
and save money on your web presence. Likewise, instead of buying a premium membership at an upscale gym, you can go for a basic one or try out activities like jogging, swimming, and hiking to keep yourself in shape. Also, look for free events around your campus to fill up your leisure time in a cost-effective manner.
Commute Economically
A student has to commute a lot around the campus. It makes sense to buy a car, but fuel and unforeseen maintenance charges can bore a hole in your budget. A bike or sports cycle can also help you get to places. But if you absolutely need to have a car, make some smart choices. For instance, not switching on the AC or heater will help you save fuel. Driving through a traffic jam can also burn up a lot of fuel so try to check the traffic report before hitting the road and try to drive through less congested routes or take the bus instead. Buying a monthly bus pass will also help save money. Also, when you are flying home for vacations, you can opt to use a bus service instead of flying by air.
Keep Frugal Company
Your habits and choices are conditioned significantly by the company you keep. If your friends are spendthrift and reckless with their money, their habits are likely to impact your own money outlook and spending decisions. On the other hand, frugal friends are not only a positive influence, but they can teach you how to save money. If your roommate is penny-wise, it's great for your own lifestyle. So, hang out with friends or classmates who prefer to pay through cash rather than use credit cards, or those who prefer to make their own coffee and meals rather than hang out at coffee shops and go to restaurants very often. Go grocery shopping, split grocery costs, cook meals and carpool with these friends too. You can borrow or swap clothes, gadgets, and books with these friends.
The above-given tips are some ways to save money as a student. The right mindset, goals, and company will help you lead a financially savvy lifestyle not only in your college years but beyond it.