3
Featured
3
votes
On The Web, Waterfalls, And The Wonder Of Science
education
web
everyday
mystery
communication
science
When I was a kid, science wasn't really a part of my life. My friends and I didn't walk around investigating things according to any system. There was no method to our madness.
We didn't really learn that much about science, either. Sure, we had natural sciences in school, but it was mostly rote learning. We looked at various kinds of rocks, patterns in leaves and the history of evolution. We learned geography and photosynthesis. Steam engines!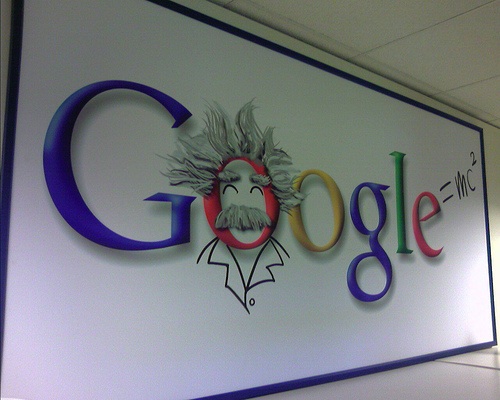 The experimental sessions were few and far between. In fact, I don't remember a single science class that was particularly fun. On occasion it would perhaps consist of some sort of expedition to a local site through heavy showers and cold weather.
If you wanted to find out something, you went to something called a library. Libraries could be quite cool, but I would be stretching it if I said they were like fun fairs. Or you would watch some insanely boring documentary on a small TV set.
Yet, somehow, I grew up through this strange absence of enjoyment from science in school - and I still found science to be a fascinating concept. Mostly thanks to Carl Sagan and other communicators who made it sound not only interesting, but
fantastic
! The rings of Saturn! Probes landing on Mars! The size of the Universe!
Throughout my adult life I have tried to keep up with science. I regularly read popular science books. I have had my mandatory subscriptions to New Scientist and Scientific American. The magazines have given way to online science resources. I keep science RSS feeds and flip through occasional science videos on youtube. I read the Hypography Science Forums and similar websites.
But it's starting to feel different.
These days, science is
all over the place
. I have a constant stream of science in my inbox. And the web - the web is full of science. It's everywhere. Scientific reports seem to be the basis for at least half of all the news I read. Youtube is filled to the brim with all kinds of scientific movies (at least if we adopt a rather wide definition of the term "science").
And then there's the search engines. Need a science source?
Google has almost two hundred million of them
. Take your pick.
It's all very fitting. After all, the
World Wide Web
was born out of a nice mixture of science fiction and actual scientific work. It took twenty years from the birth of the web until it was drowning us in it's own ingenuity.
Heck, they even have
science conferences online
these days. Scientists have embraced the web in ways which has transformed science. Anyone can become a researcher with the click of a button.
Who needs the library? Well, I hope we all do at times. But I can't, for the life of me, remember the name of a single rock unless you give me a web browser. But then again I can't really be bothered to look it up, either.
It's not that I want to go back to the age of the library as the sole source of scientific knowledge outside of school. I don't want to go back to the endless trials of rote learning. But science should be cool. It should be experimental. It should be discussed, weighed, embraced, thrown out. It should be challenged. And it should give us something else, something intangible - the wonder of realizing that we are learning something. The mystery of it all.
But when science is everywhere, it becomes less fascinating. It's like staring at a waterfall. Beautiful, yes. But is it
meaningful
?
What do you think? Is the abundance of science sources on the web killing the wonder of science? You tell me.